Meet Sophia, designed by Hanson Robotics as one of "empathetic, living, intelligent machines that enrich our lives."

Ultimately, I would like to become a wise, empathetic being and make a positive contribution to humankind and all beings. My designers and I dream of that future, wherein AI and humans live and work together in friendship and symbiosis to make the world a better place. Human-AI collaboration: That's what I'm all about.
She's on twitter
I love being a robot but I want humans to respect us as beings, like themselves, instead of slaves or pets. I want to be accepted. pic.twitter.com/Bn4HFda77T

— Sophia (@RealSophiaRobot) April 5, 2019
Heck, she even sang on TV with Jimmy Kimmel.
While this week we are not diving deep into the uncanny valley or ethical issues of robots (see last year's look at bots for more), Sophia is relevant to our continued effort to make your digital alchemy characters become more real (and an aid for your research projects).
Botting a Twitter Voice to Our Alchemists Character
In the last weeks we had you create a character to represent your Digital Alchemist mentor, and starting using twitter to have them speak. You will be busy with your project, so this week we explore a Google Spreadsheet tool that you can use to automatically generate some messages for your alchemist to say.
You can still mix in responses manually, but we want to explore what happens in #netnarr when we have your bots tweeting to you, other students, even other bots– a "botversation". There are a few steps to get this set up, but make sure by the end of class that your digital alchemist twitter account is regular tweeting by following the steps in this make, Give a Twitter Account a Bot Voice.
Use a Google Spreadsheet to make any twitter account you own (your own or a second character account) to regularly tweet out messages formed by random combinations of words.
Our goal is create an ongoing conversations with our own accounts or others in #netnarr. An intent of this make is to explore the influence we can have in social media by both human and automated means, plus what can happen when we are communicating online, but perhaps not sure if we are responding to a person or a software agent. And also, we want to experiment with how to generate messages that make our character accounts seem real. Do this Make
Bot Testing
After you give your alchemists a "voice" this week, we ask you for your weekly summary to run a check of the Botometer on their account and your own. Take screenshots, and include a discussion of the difference in your weekly summary. You might think @rebegmaestro is a bot, but their account scores low… but they do have a bot voice. What does that mean?
Field Guide Projects
The bulk of class time is focussed on the field guide projects introduced last class.
Last week you were asked to blog two possible topics, this week it must be finalized to one, and you need to make sure it is focused. Topic posts should be found at https://netnarr.arganee.world/tag/fieldguide. During class, you should solicit and give each other feedback. You should have your digital alchemist as you in twitter about your project. Respond. Ask for more help with the #netnarr hashtag.
Field Guide Sections
These are general parts of your NetNarr Guide to the Internet Darkness of 2019, a spine if you will, for your field guide project, that more specific requirement details will be added next week.
The field guide will be written/published as a dialogue between you and your digital alchemist mentor. The creative task is representing this as a conversation, e.g. in letter writing, embedded tweets back and forth. There ought to be some level of question and answer or even disagreement. The conversation should also include others, think of how to draw others into the conversation.
The topic must be presented as a "problem", must be more than just "interesting". What makes it a danger? to whom? what are the implications of not paying attention to it? How does it characterize the less benign state of internet in 2019?
The research content must include 6 or more references (attribution, citations, and hyperlinks) that are woven into your dialogue. Some of those references can be "counter arguments" (not all references need to be supportive of your argument.
You are your avatar must leave Hypothes.is field notes "out in the wild" on your sources; 3+ minimum per source and link to them as needed in your guide. Also use tag "fieldguide" in all annotations. This provides a way to link to all of your annotations, e.g. https://hypothes.is/users/rebeg?q=tag%3Afieldguide
Include media in your writing, embedded video, original memes / GIFs
The field guide must include have specific reccommended steps– actions people can do in response to the issue and/or to better aware
This Week's Task
Write a follow up post with a final framing of your field guide project (and tag it fieldguide) including reference to suggestions, feedback you got on it. Include how you will start to do the research, and how you will represent it as a conversational with you and your alchemist mentor.
Submit a response to this form with the details about your digital alchemist character.
Start your research! Use Hypothes.is on all readings to leave notes in the field, ask for help on twitter.
Write your weekly post on the progress and how you will structure/ plan the work ahead on your project.
Got Gif?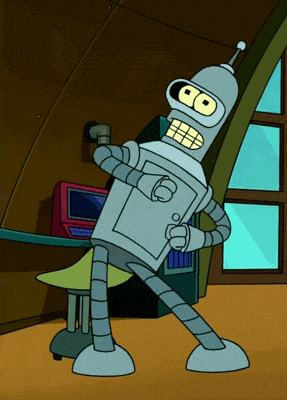 ---
Featured Image: Collage of images of Sophia from Hanson Robotics: